Rental LED Screen Indoor P3.91 cabinet 500x500mm and 500x1000mm is easy and quick fixing LED Display cabinet, Indoor Rental Led Display Screen as a mobile LED large screen, light, thin and fast installation is an important feature. The cabinet is light and thin, can be quickly installed, removed and transported, and is suitable for large area rental and temporary applications.
It adopts synchronous control system processing and can accept various video input signals such as DVI, VGA, HDMI, S-video, composite, YUV, etc., and can play videos, pictures and other programs at will, playing in real-time, synchronous and clear information transmission mode. Various information. Realistic color and adaptability.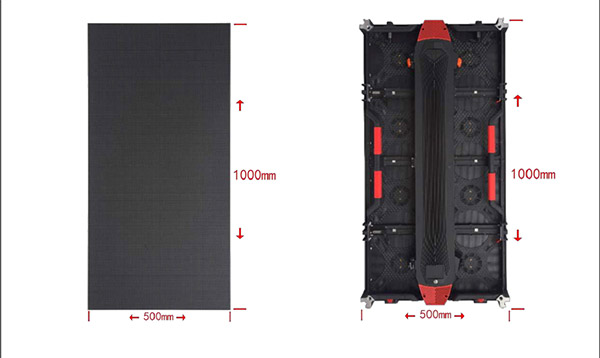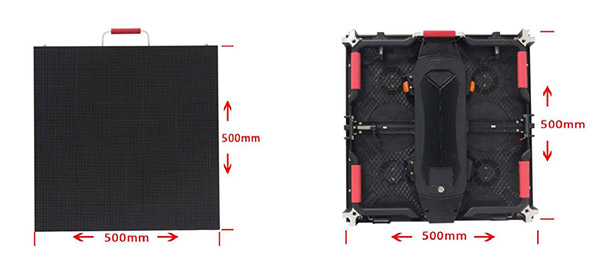 Product Feature
The tried and tested 2121 packaging technology, pixel 40000 per square ,large lighting angle , uniform heat dissipation , large angle ,colorful and vivid .
Big viewing angle to 120 degree at horizontal line, 120 degree at vertical line, you can see at every angle at this range,no picture change, no color excursion.
Intelligent control:The display body with computer as control center , with perfect program production software and playing software , electronic display screen and display window to form one ,display real -time synchronization,can change the size of the screen.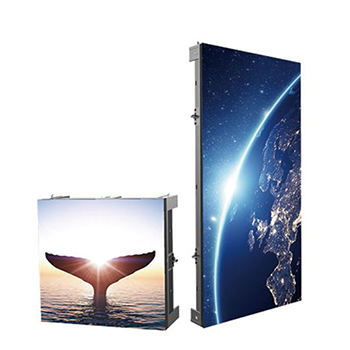 Rental LED screen mostly recommended for stage backdrop display, Bar entertainment led screen, Ceremonial wedding led display, Conference led display, Exhibition display, Musical theater display and other event led display, Rental LED Screen Cases
Main Parameters
Product Name
P3.91 Rental LED Display

Parameter
Value
BASIC PARAMETER
Pixel Pitch (mm)
3.91
Brightness (cd /㎡)
1000-1200
LED Type
SMD2020
Contrast Ratio
3000:1
Color Temperature
6500K~13000K
Pixel Configuration
1R1G1B
View Angle
H110°, V110°
 MAIN PARAMETER
Cabinet Resolution
128x128dots; 128x256dots
Refresh Rate
≥1920HZ
Power Consumption(MAX/ AVG)/ s.qm
800/300
Module Size (mm)
250(W) X 250(H)
Cabinet Size (mm)
500(W) x 500(H); 500(W) x 1000(H)
Weight (KG/sq.m)
8.5 (KG); 15 (KG)
Size(㎡)
0.25/0.5
Gray Scale
16 bits
IP Degree
IP 43
Driving Mode
1/16 scan
Frame Rate
60 Hz
Input Voltage
AC 220V / AC 110V (Optional)
Maintenance Mode
Front and Rear Maintenance
MTBF
≥10,000 Hours
Life Span
≥100,000 Hours
Storage Temperature (℃)
-30~60℃
Operating Temperature(℃)
-20~40℃
Operating Humidity(RH)
10%~85%RH(non-condensing)
Packing
Flight Case